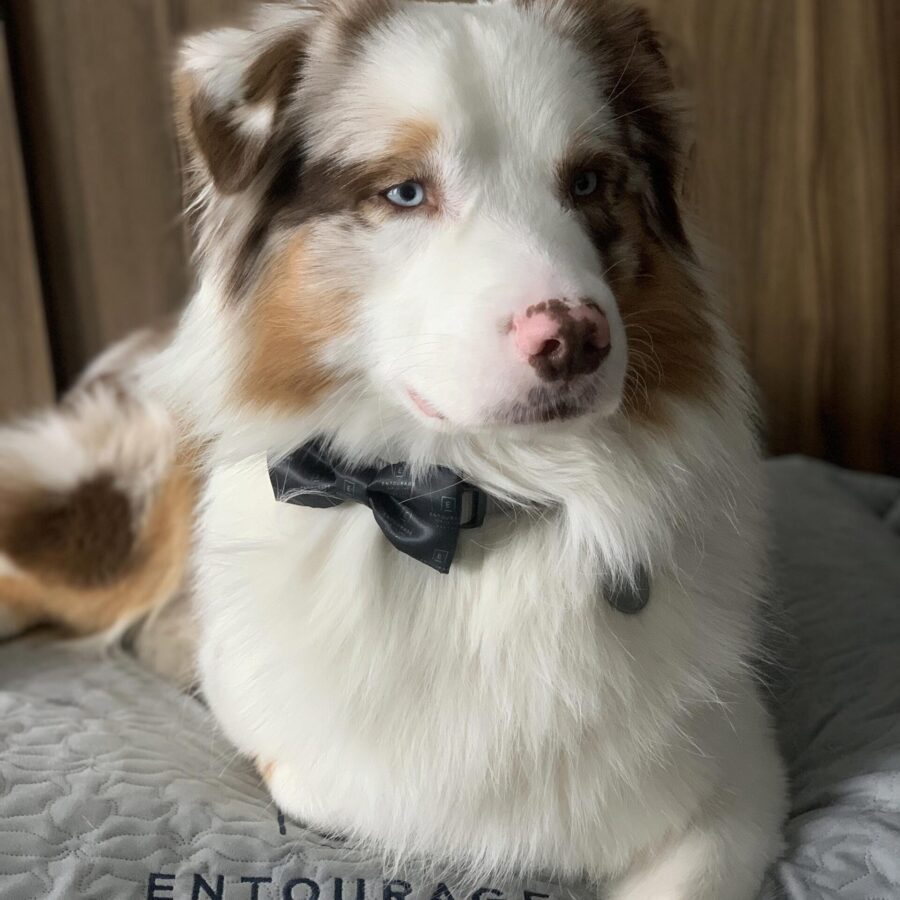 Back to Resort page
Dog facilities
Don't leave your loyal companion at home! They would be much happier enjoying Entourage-sur-le-Lac's large play area located on the property.
Some rules apply in order to ensure all of our guests enjoy a safe, comfortable stay:
Dog must be kept on a leash or caged when travelling throughout the hotel.
The front desk must be informed when your dog is left alone in the room.
He must not disturb other guests or damage hotel facilities.
Dogs are not permitted in the pool or common areas.
Maximum of two dogs per room.
Fee of 75$ per dog per stay
Delivery of a bed and bowls for your doggy for his comfort during his stay!
Entourage" memory foam and lavender bed available for your dog at the $ store
Entourage" bow tie available for your dog at the boutique
We would be pleased to shake-a-paw with your dog!