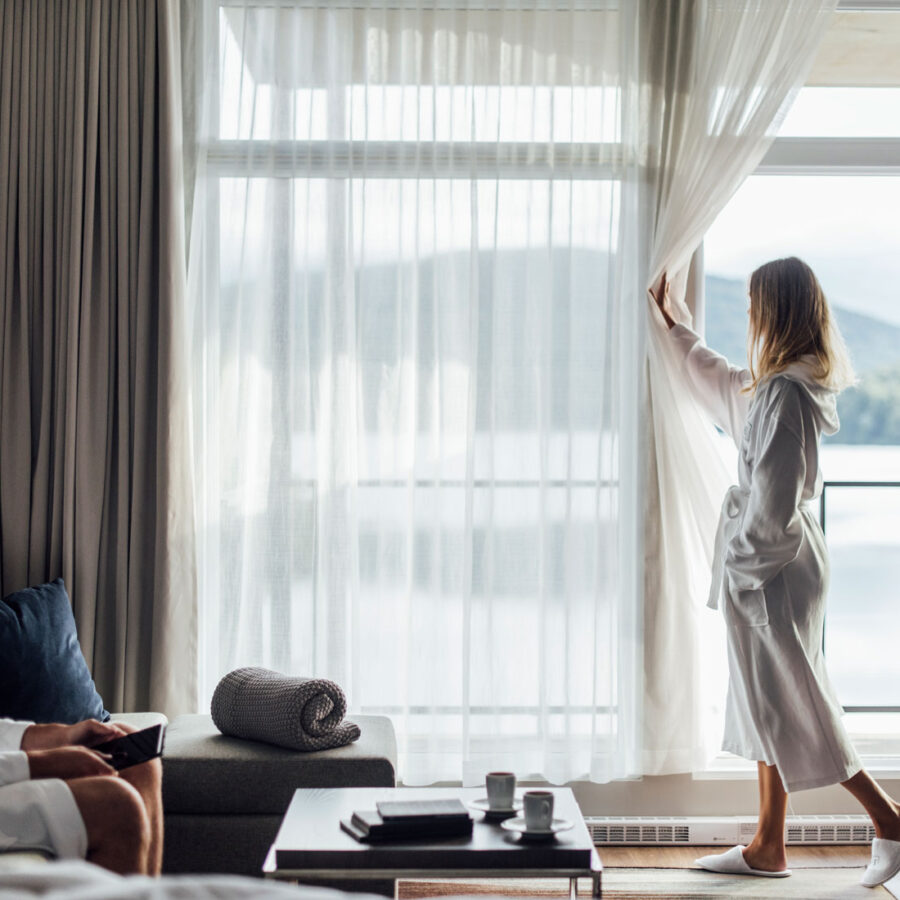 Back
5th night Free!
Summer is here ! In order for us to recharge our batteries, Entourage-sur-le-Lac thought about everything. The longer you stay, the less you pay!
Take the time to enjoy by booking a 3 night stay and get 30% off your third night.
Extend the pleasure with a 4 night stay and get 50% off your fourth night.
What about taking a complete break and reserve for 5 nights? We are offering you the fifth night for the occasion!
*Applicable from June 24 to September 1st, 2022